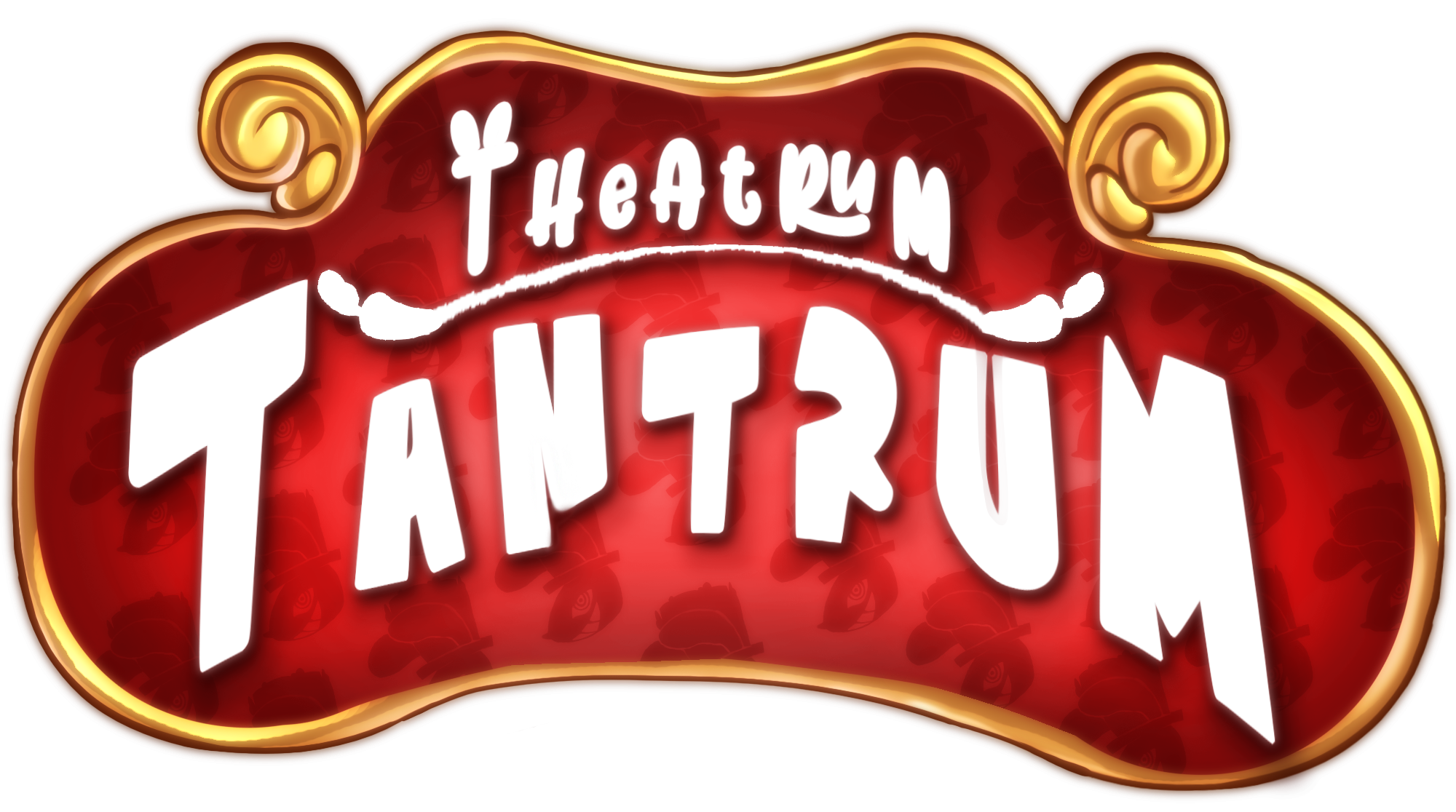 Theatrum Tantrum
A downloadable game for Windows

Lepus is a rabbit magician who works in the circus of an evil Mr.Loyal, named Mr. Fide. The latter pays him in carrots in exchange for his dedication.
However, Lepus and his friends realize that Mr.Fide becomes more and more tyrannical over time and rebelled. Mr.Fide therefore offers them a deal: their freedom in exchange for the most sumptuous of shows, going all over the different parcs of Fide Land.
This is how Lepus found himself on the track, putting his life in danger, with his card game as his only ally.

Lepus est un lapin magicien qui travaille dans le cirque de Mr.Fide. Celui-ci le paye en carottes en échange de son dévouement.
Cependant, Lepus et ses amis se rendirent compte que Fide devenait de plus en plus tyrannique au fil du temps et se rebellèrent. Fide leur proposa donc un marché : leur liberté contre le plus fastueux des spectacles, se déroulant dans tous les parcs de Fide Land.
C'est ainsi que Lepus se retrouva en piste, mettant sa vie en danger, avec pour seul allié son jeu de cartes.
Special Thanks to:
-Dakota Lara for lending his voice for Mr.Fide
-Olivier Carlot, Geoffrey Cantrel, as well as all the members of the teaching staff of Pôle 3D
-Our families and friends!
Team:
-Sonia MOKTEFI : Project Manager / 2D-3D Artist / Character Artist / VFX Artist
https://www.artstation.com/sonia_moktefi
https://soniamokt.itch.io/
-Cyril BOIVIN : Art Director / Concept Artist / 2D-3D Artist / Texture Artist
https://www.artstation.com/diodiangelo
https://itch.io/profile/dio-di-angelo
-Loélia DEVOS : 3D Rigger - Animator / Texture Artist
https://www.artstation.com/loeliadvs
-Heather VERHEYDE : Game Designer / Level Designer
-Louis VIGUIE : Game Designer / Level Designer / Sound Designer
-Sylvain STAQUET : Programmer
https://drvagrov.itch.io/

Game Instructions:
-You have to kill all the enemies or else the game crashs
-Using the slowdown card multiple times can make the game lag

Installation Instructions:
Just unzip the download file and you're good to go!